Why Buy Used From Conklin Automotive Group?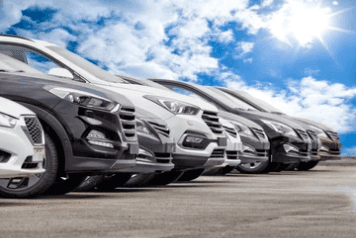 Why Buy Used From Conklin Automotive Group?
When it comes to finding the perfect used car, look no further than Conklin Automotive Group. We understand that new vehicles are appealing, but there are compelling reasons to consider major-brand certified used vehicles for sale near Wichita. Keep reading to discover the value and advantages of opting for a used car that delivers the latest features and exceptional performance today.
Conklin Automotive Group: Your Used Car Dealer
We take pride in offering a diverse selection of certified pre-owned and used vehicles. Each vehicle undergoes a rigorous inspection process, ensuring its quality and reliability. Whether you're looking for a sedan, SUV, or truck, our inventory has the perfect secondhand model to meet your budgetary needs and driving preferences.
Unlocking the Benefits of Used Cars Under 20K Near Wichita
Whether you're in Salina, Hutchinson, or Newton–or reside near Wichita, KS–Conklin Automotive Group is your trusted destination for experiencing the power, confidence, and affordability that come with owning a used car at a competitive price.
Shop Used Cars Under 20K Near Wichita
Conklin Finance Solutions Tailored to Your Needs
We understand that purchasing a vehicle involves financial consideration. That's why our experienced Conklin Finance teams are here to support you. When you choose to finance with Conklin Automotive Group, you'll enjoy various trade-in and purchase options, along with access to our payment calculator. Rest assured, our dedicated team will guide you through all processes, making it organized, transparent, and simple.
Contact Our Finance Team Today
Shop Used Cars For Sale Near Wichita, KS
Choosing a used car provides you with unbeatable value and quality. With an ample selection of used models, you can enjoy the latest connectivity features, exceptional gas and hybrid power, and renowned reliability of popular brands for great prices. Experience the joy of driving a pre-owned car while reaping the benefits of purchasing from trusted Conklin Automotive Group dealerships near Wichita!