Used Cadillac CTS-V Sedan Near Wichita, Salina, Hutchinson, Newton Kansas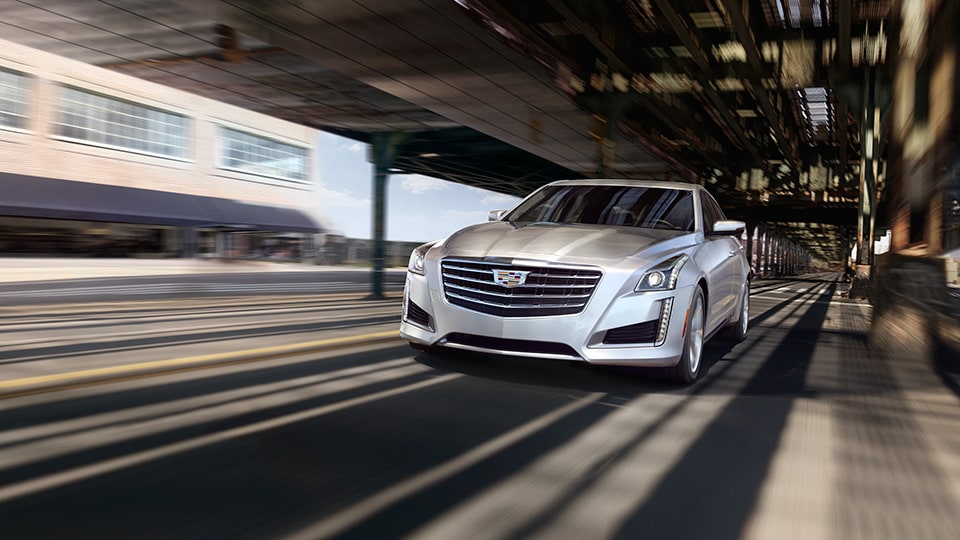 Cadillac introduced the CTS-V to the market, in a bid to compete with the import-luxury sedans. With this sedan, it managed to beat them at their own game. It is designed and built for a limited market, specifically for shoppers looking for a powerful sedan with plenty of high-end features. The good news is that this sedan is not just a lower-cost alternative. Instead, it outshines its rivals in almost every category. Therefore, if you are on the market for a luxury sedan, with all the high-tech features you would need and an impressive American performance, then you should consider this one. 

View Used Cadillac CTS-V Sedan  Inventory

Conklin Used Car Dealership Serving Wichita Ks, Hutchinson Ks, Newton KS, Salina Kansas

Used Cadillac CTS-V Sedan Key Benefits

Substantial horsepower and torque
Aggressive looks
Luxurious and comfortable cabin
A wide range of tech and safety features
Class-leading ride and handling
Impressive predicted reliability record

Used Cadillac CTS-V Sedan Interior and Features

The Cadillac CTS-V is a four door, five-passenger sports luxury sedan, with a stylish exterior and a premium interior. Its interior design is sporty and sophisticated, yet luxurious. The layout is driver-friendly, with all the controls and instruments ready at hand and easy to see. There is plenty of upscale materials, while the fit and finish are excellent. Thoughtful integration of technology completes this class-leading interior.

Standard equipment includes 19-inch alloy wheels, Brembo brakes, an electronically controlled gear differential, adaptive suspension dampers, automatic high-beam headlight control, xenon headlights, heated side mirrors, LED taillights, keyless entry and ignition and automatic windshield wipers. Inside this vehicle, you will find prestige touches, refined finishes, and a driver-oriented cockpit design. You can also customize the instrument cluster to any of your preferred theme. On the other hand, the head-up display allows you to view certain menu applications through the windshield, without taking your eyes off the road.

Whether you want to stay connected on the road, surround yourself with music, or you just want to measure your driving performance with real time data, the Cadillac CTS-V is packed with advanced technology, to take care of you on the road. The Cadillac user experience phone integration enables you to access various applications on your smartphone such as music and contacts. On the other hand, the available Bose Premium Surround Sound system comes with advanced staging technology to create an immersive sound experience. Additionally, the noise compensation technology adjusts audio volume to compensate for noise generated by vehicle speed.

The optional rear camera mirror delivers a live footage of what is behind your car. You can then back up or drive with confidence since can always see what is behind your car. The available 4G LTE Wi-Fi hotspot keeps everyone inside connected with the outside world. You can therefore send and receive emails on the go while keeping in touch with your loved ones.

Used Cadillac CTS-V Sedan Performance and Handling

The Cadillac CTS-V sedan is designed to dominate the road, thanks to its massive power and precision. It comes with a standard 6.2-liter V8 engine, with an output of 640 hp and 630 lb-feet of torque. An eight-speed automatic transmission comes standard. The powertrain comes with four drive modes, to take care of different driving conditions. As for acceleration, its estimates stand at 60 mph in a stunning 4.1 seconds. Regarding fuel efficiency, it has a return of 21 mpg on the highway and 14 mpg in the city, which is a good rating for a sports car.

Safety and Reliability

Regarding safety, this used Cadillac CTS-V comes with plenty of standard and optional features, for your protection on the road. Standard features include traction and stability control, antilock disc brakes, and plenty of airbags at strategic locations. Optional features include blind spot monitoring, forward collision alert, lane departure warning and rear cross traffic alert. In government testing, this sedan earns a high predicted reliability score.

Final Word

The CTS-V sedan remains the most powerful car from this brand. Straight out of the box, it comes ready to hit the track. Furthermore, there are various performance upgrades available, allowing you to customize your ride the way you would prefer. It is also quicker than most of its rivals, thanks to its aluminum construction. At the same time, it offers a nicely compliant ride, coupled with confident handling. The interior is well-appointed, with class-leading premium materials. If you have been looking for an American luxury sedan, then the Cadillac CTS-V Sedan is the only model you should consider.

View Used Cadillac CTS-V Sedan  Inventory
Conklin Dealership Serving Wichita Ks, Hutchinson Ks, Newton KS, Salina Kansas City,
Used Cadillac XT5
Used Cadillac Escalade
Used Cadillac CT6 Sedan
Used Cadillac ATS Sedan
Used Cadillac ATS-V Coupe
Used Cadillac CTS Sedan
Used Cadillac CTS-V Sedan