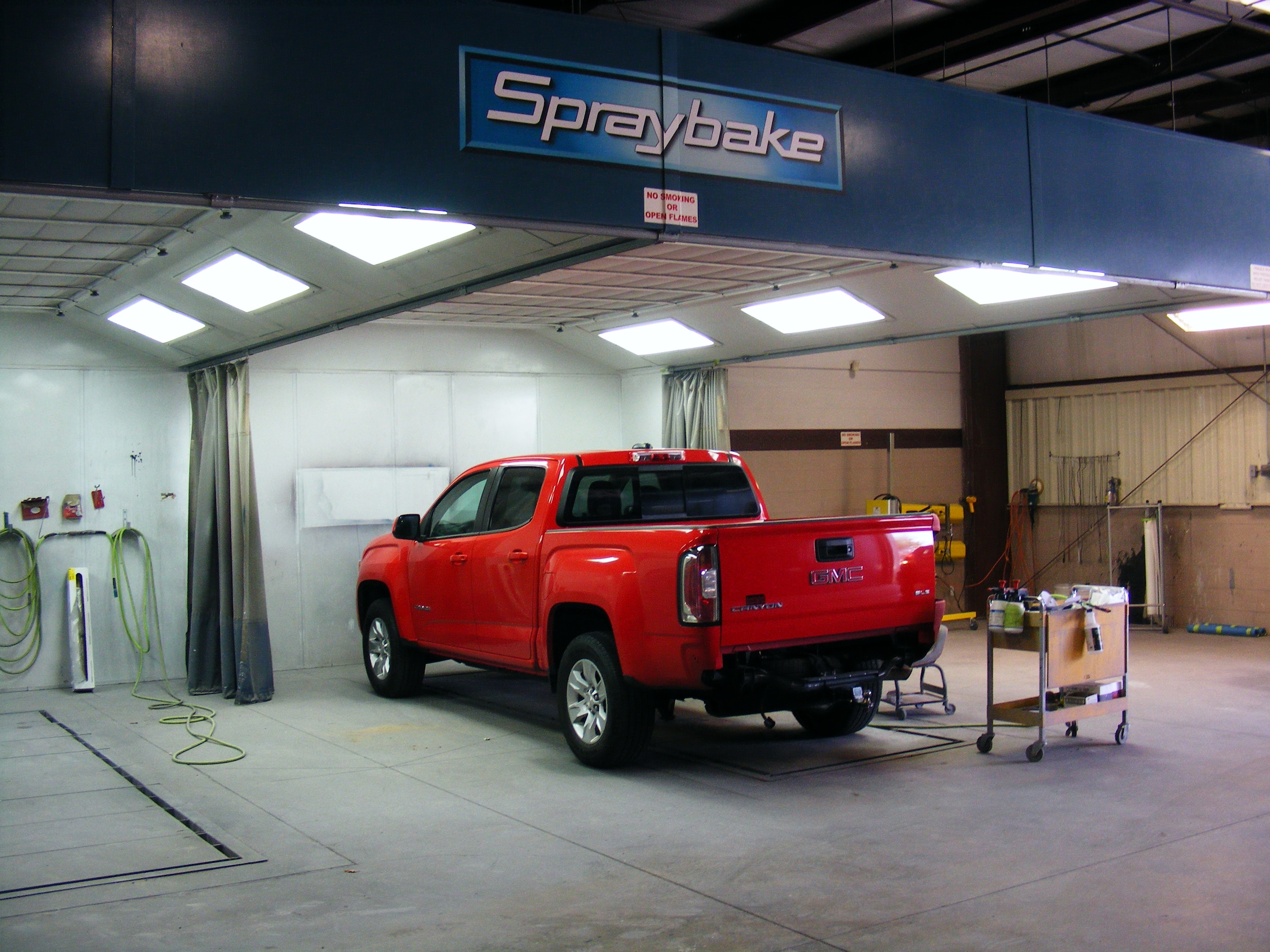 Conklin Auto Body Shop and Collision Repair

Are you looking for the most efficient auto body shop and repair facility in Kansas? Look no further than Conklin Auto Body Shop. When you bring your vehicle to our facility, you can rest assured that neither its performance nor its value will be diminished. Instead, we work tirelessly to restore it to its pre-collision condition. Our skilled and certified technicians only use manufacturer-approved and genuine parts during the repair process. At our repair center, we get the job done right the first time round. Our primary motivation is to have your car back on the road within the shortest time possible.

I-Car TM  Certified Body Shop
Conklin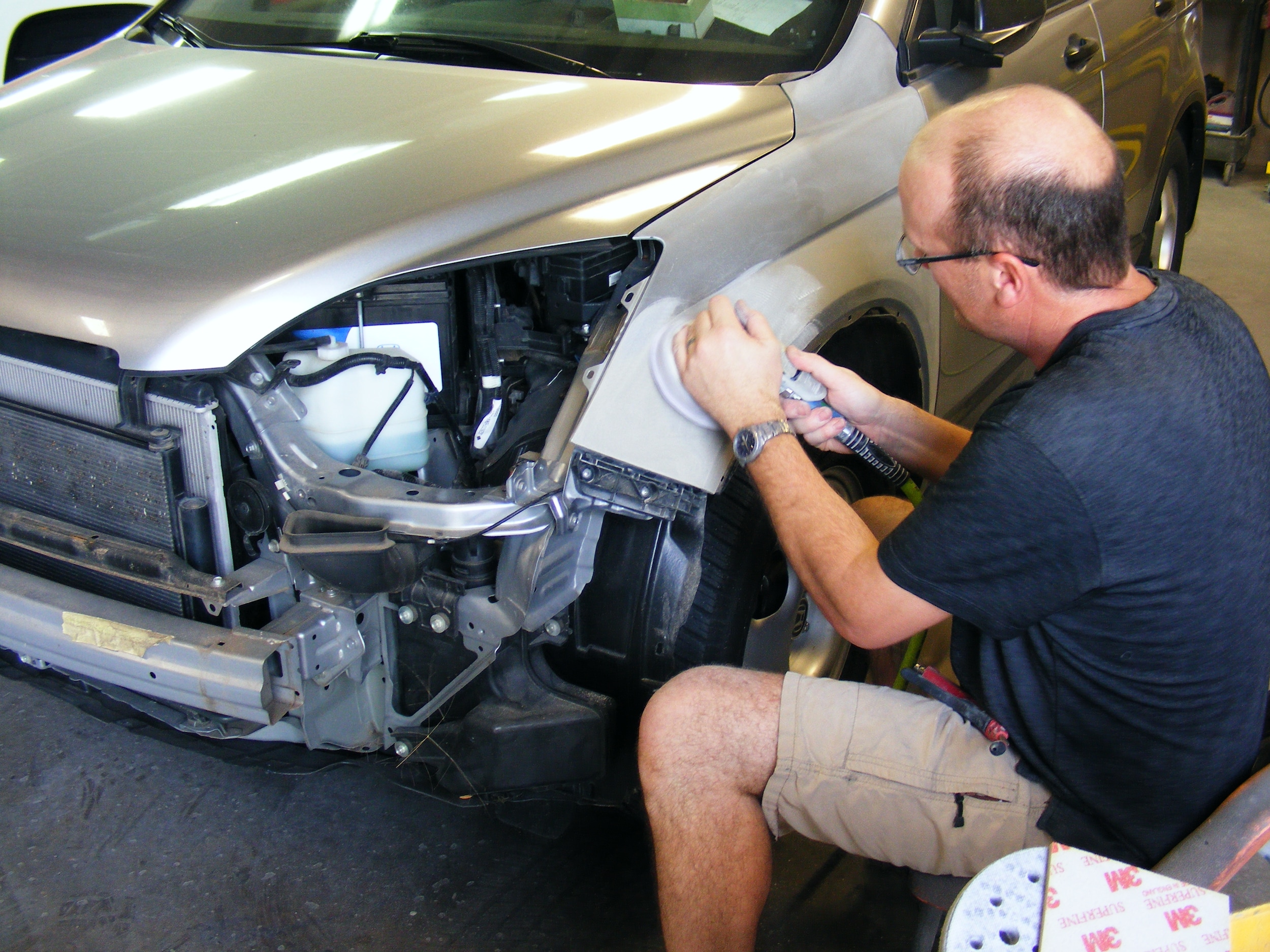 Cars Body Shop around Hutchinson, Newton, Salina, Kansas City are I-CAR TM  certified and does paintless dent repair, and that's something we're proud of. We're also pretty proud of our experienced, friendly technicians who have the finest training and education in collision repair.
This training and knowledge is what allows them to provide superior auto body repairs, quality workmanship, and excellent customer service. Getting you and your vehicle back on the road as quickly as possible. In our book that makes us one of the best body shops in the Kansas area.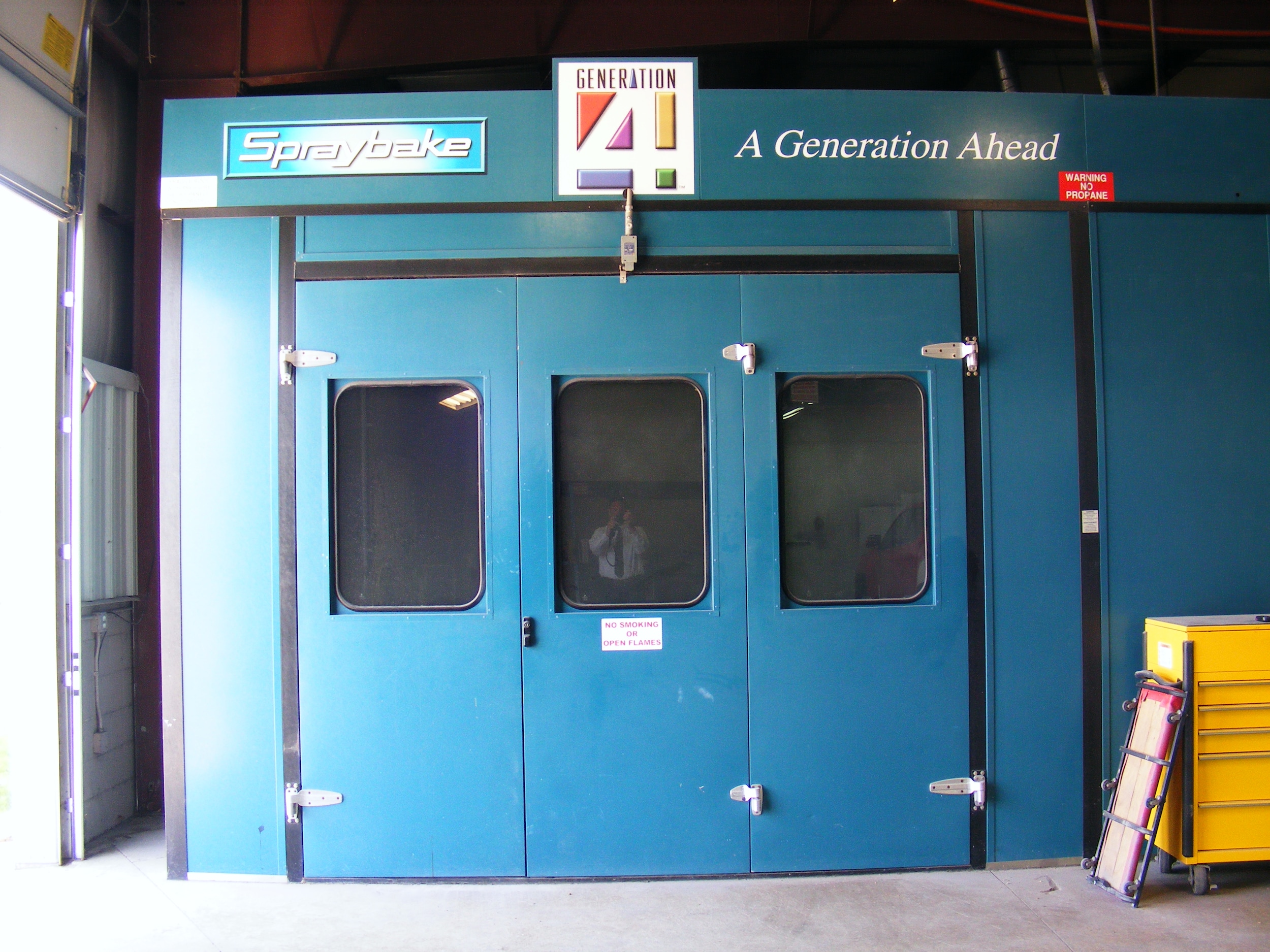 We are the leading auto body shop and collision repair center in the Kansas area. Our repair center consists of industry-trained technicians as well as state-of-the-art equipment, ready to restore your car to its original condition. We are industry leaders when it comes to customer service and collision repair, and we are able to meet and exceed your expectations. We take pride in our collision repair shop as delivering the best services in the entire area. Whether you have brought in your vehicle with minor or major damage, we never compromise on quality. Visit our collision repair center today, and we will be happy to attend to your needs. At Conklin Auto Body Shop and Collision Repair, we offer the following services:

Collision Repair
No one is immune to traffic collisions. They can happen anywhere and anytime, even if you are the most cautious driver on the road. They can leave you stressed and anxious, not knowing how to handle the situation. Handling the details of the collision on your own is both time-consuming and overwhelming, and you don't have to. We are here to take care of the collision repair process, allowing you to attend to other serious issues. We handle all forms of collision repairs. It's our goal to restore your vehicle to its pre-collision state. Some repair shops will tell you that your vehicle is beyond salvage, even without assessing the extent of the damage. However, we take a different approach.
Our experienced repair technicians will first conduct a thorough assessment of the damage, and then inform you of the best way to proceed. We will also give you a price quotation during the assessment stage. Our collision repair experts can handle various issues, including welding and panel beating, color matching, dent and hole removal and other forms of repairs that your vehicle may require. We will assess your vehicle once the repair process is complete to ensure it's safe on the road. At Conklin Auto Body Shop and Collision Repair, you come first. We are ready to answer any questions you might have regarding your vehicle's repair needs.
Body and Frame Repair
Whether its damage from a collision or a minor dent, you can trust us with your vehicle's bodywork and frame repair. You can rest assured that our industry certified technicians will deliver quality and honest work, which will restore your vehicle to its original condition. We aim to put you back on the road safely, within the shortest time possible. Our auto body and collision repair shop is equipped with the latest unibody and frame repair equipment. We are ready to handle any form of bodywork and frame repair, whether it's major or minor.
When you bring your vehicle to Conklin Auto Body Shop and Collision Repair, you can expect an honest and accurate assessment of the damage together with repair costs and the time required to finish the work. We work with a wide range of insurance companies to ensure that all repairs are appropriately handled. Our communication lines are always open, and we keep you informed throughout the entire process. From bumper repair to dent repair, you can trust our skilled technicians to do a thorough job. Having being operational for many years, we know how to handle different models and types of vehicles, both local and foreign. Don't let your vehicle's repair needs give you sleepless nights. We are here to make the process as smooth as possible.

Transmission Repair
Sometimes a collision may be so severe that the damage may extend to the transmission system. When that happens, your vehicle will require transmission and other repairs, to restore it to its pre-damage condition. The reliable collision repair experts at Conklin Auto Body Shop and Collision Repair can get your vehicle moving again, within a short period. With our customer-oriented and fast services, nobody handles transmission repairs better than we do. If you are looking for emergency transmission services in Kansas Area, you can always rely on our team. We have the latest diagnostic equipment, as well as skilled and experienced transmission specialists who are ready to fix anything that might be wrong with your vehicle.
We repair all vehicle types, makes, and models. Our repair services cover areas such as leaking transmissions, shaking and grinding, poor gear shifting, burning smell, whines, and clunks, lack of response, dragging clutch, noise in neutral and slipping gears, just to name a few. Our transmission repair services include transmission flush, transmission rebuild, and transmission installations. Transmission rebuild services are designed for those vehicles whose transmission systems were damaged beyond repair during a collision. Our transmission specialists will handle all aspects of your transmission system, replacing damaged parts with manufacturer-approved replacements. 
Dent and Scratch Repair
From auto accidents to weather elements, your vehicle can get scratched and dented in numerous situations. These incidents can lead to anything from large dents to minor scratches. Dents and scratches can affect the value and appearance of your vehicle, thus making it less enjoyable and appealing to drive. As you probably know, a vehicle's aesthetics is the first thing that people notice. Furthermore, a smooth surface is less noticeable as compared to a dented one. It is, therefore, advisable to have dents and scratches repaired immediately they occur. Repairing them immediately helps to maintain your vehicle in pristine condition while preventing further damage. By using state-of-the-art technology, we can guarantee accurate and fast repairs to any vehicle. From doors to hoods, our expert team of technicians can repair any form of damage. We aim to restore your vehicle to its pre-damage condition. We have the most experienced technicians as well as the most advanced equipment to repair dents or scratches on your vehicle. If your vehicle has any dents or scratches, bring it to our service shop today for an estimate. 
Glass and Window Repair
If your vehicle's glass and windows were damaged during a collision, our team at Conklin Auto Body Shop and Collision Repair can repair them immediately. Driving with a cracked windshield is not advisable. A cracked windshield affects vision, which could lead to an accident. Furthermore, a windshield protects the vehicle's occupants from the elements. Therefore, if your vehicle's windshield is cracked, your air conditioning system will not be as efficient as it should be. Our glass and window repair experts are ready to repair or replace any glass or window. From headlights to power windows, we have the experience and the expertise required to handle such projects. Apart from glass and window repair, we also offer window tinting. Apart from providing an aesthetic appeal, window tinting protects your vehicle as well as your belongings. You will also be protecting your vehicle from the harmful UV rays. For all your glass and window needs, you can count on our experienced team to meet your needs.
Auto Paint
Whether you simply need an upgrade or your vehicle requires a fresh coat of paint due after a collision, we are the experts for the job. We can give your vehicle a beautiful coat of paint according to your preferences. We use the latest computerized paint-matching technology to make sure your vehicle gets a flawless paint match. Alternatively, if you want to give your vehicle a new look, we can help you to select a perfect color and finish. We know that finding the ideal paint for your vehicle can be a stressful affair. However, you don't have to do it alone. Bring your vehicle to Conklin Auto Body Shop and Collision Repair for consultation and an estimate. Our paint professionals are always ready to deliver an excellent service that you deserve.
Your vehicle's exterior paint will wear over time, due to various factors. A fresh paint application can restore your vehicle's luster and visual appeal. We can give your vehicle a transformation that makes it look as good as new. Whether you want the entire vehicle painted or it's just a small patch, we will match the fresh paint to the existing color, giving it a seamless look. If the paint on your car is scratched, torn or peeling, just bring it to our service shop, and we can give it a fast touch. At our collision repair shop, we will examine your vehicle's individual needs and come up with the most appropriate paint solution. From full body repaints to auto paint scratches, you can always trust our team to deliver excellent results.
Contact Us Today
At Conklin Auto Body Shop and Collision Repair, we believe in quality customer services. Our customers are our family, and we take great pride in putting a smile on your face. We treat your car as if it is ours. Whether it's a minor or a major repair, you can always trust us to deliver a great job within the shortest time possible. If you have any questions regarding our services, contact us today, and we will be happy to serve you.