Used Nissan Rogue
If you are looking for a compact, functional and efficient SUV, then a Used Nissan Rogue is just what you need. Operating in a highly competitive market segment, the Rogue has managed to remain among the best-sellers in the category. Its competitive pricing and handsome styling have endeared it to many who are looking for a crossover SUV. When you consider its thoughtful interior combined with a quiet ride, you will want to take a pre-owned Nissan Rogue wherever you go. If space and comfort are your main priorities, then the Nissan Rogue is a worthy consideration. View Used Nissan Rogue Inventory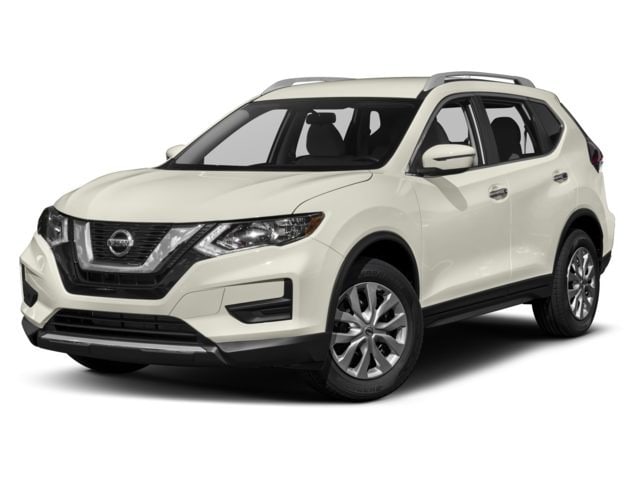 View Used Nissan Rogue Inventory

Conklin Used Nissan Rogue Dealer Serving Wichita Kansas, Hutchinson Ks, Newton KS, Salina  Kansas


Key Benefits

- Powerful and efficient
- Easy to drive
- Fuel efficiency
- Comfortable family vehicle
- Sharp styling and elegant exterior
- Spacious cargo and storage space

Interior and Comfort

Designed as a family vehicle, a Used Nissan Rogue has a seating capacity of five to seven, depending on your preferred interior configuration. The middle row and front seats are spacious and accommodating. They have plenty cushioning and space. There is an also additional comfort if you upgrade to the leather seats.

The amount of interior space is impressive. The manufacturer has used every inch wisely. Even long-legged individuals occupying the front seat will appreciate the generous amount of legroom available. If you decide to seat seven people, then you will have to use the third-row seat, which still offers a decent amount of legroom.

The second-row seats can slide and recline for additional comfort. They are also fitted with rear air vents for optimum circulation. A Used Nissan Rogue also features Zero Gravity front seats. The front seats have an articulated design, which helps to minimize fatigue during long drives. The three rear seats are fitted with LATCH connectors, which can be used to install car seats.

Whichever position you take inside the Nissan Rogue, softness and high-quality materials will surround you. The high-quality materials give it an upscale demeanor as well as a quiet cabin. Passenger space is sufficient while entry and exit are smooth.

One area where the Rogue outshines others in its class is the cargo space. It provides over 18 different cargo configurations. Popularly known as the Divide-N-Hide cargo system, the cargo floor features two solid pieces, which you can adjust to fit your luggage. For example, you can reposition the movable cargo shelves or even adjust the front and second-row seats, to accommodate super-long freight.

Drive and Performance

The Rogue has a 2.5-liter four-cylinder engine, with an output of 170 hp. Its main advantage is the continuously variable transmission or CVT, which works like an automatic. If you will be spending most of your time driving on the highway, then the Rogue has enough power for your needs. It also remains one of the most fuel-efficient SUVs in its class. The base engine has an estimated return of 33 mpg on the highway and 26 mpg in the city.

Safety and Reliability

Talking about safety, a Nissan Rogue performs exceptionally well when it comes to crash testing. Standard safety features include a rollover sensor and a rearview camera. Available safety features include forward emergency braking, which warns you of a potential forward collision. If you fail to respond, the system will automatically apply brakes or reduce the speed of impact if possible. Higher trims have zone body construction, which helps to protect the occupants during an accident.

Features

The classy Nissan Rogue cabin comes with a wide range of standard features. They include an easy to use and reliable infotainment system. The base infotainment system is designed in a way that integrates with your smartphone seamlessly. It has a standard 5-inch screen, where it displays a map, your music selection, as well as numerous other apps. For the upgrades, you can opt for a 7-inch touch screen display, Siri Eyes Free, nine-speaker Bose audio system. Other features include dual-zone automatic control, a leather-wrapped steering wheel, a panoramic moonroof, a heated steering wheel, remote engine start, a proximity key, a 360-degree camera, and a push-button start, among others.

Verdict

A Used Nissan Rogue is a great family vehicle, which offers a smooth ride as well as great passenger comfort. It offers fuel efficiency, and most drivers adore its overall comfort and unique styling. Although it appears smaller than other cars in its class, it still has a spacious interior, with a generous amount of storage space at the trunk. An additional third-row seat gives it a major advantage over the competition. Thanks to the Nissan Rogue, everyday driving has been made a lot easier and enjoyable.

View Used Nissan Rogue Inventory
Conklin Used Nissan Rogue Serving Wichita Kansas, Hutchinson Ks, Newton KS, Salina Kansas
Used Nissan Altima
Used Nissan Rogue
Used Nissan Armada
Used Nissan Frontier
Used Nissan Juke
Used Nissan Maxima
Used Nissan Murano
Used Nissan Sentra