Used Nissan Murano
The Nissan Murano is one of the highest-rated SUVS in its price range. It is well rounded, featuring an upscale cabin, excellent fuel economy, and latest technology. It is also a reliable and safe crossover SUV, with excellent safety scores. Its track record of reliability is also impressive. It is also widely regarded as the best 2-row SUV, due to its combination of value and quality in its class. If you are looking for a midsize SUV, without having to spend too much, then the Murano should make a great choice. Its handling is composed, seats are extremely comfortable and its build quality is excellent. It is one of those vehicles that you don't want to get out, once you step in.
View Used Nissan Murano Inventory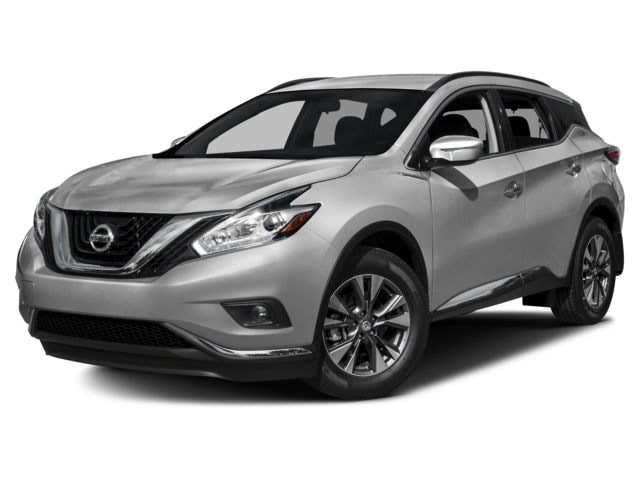 Conklin Cars
Used Nissan Murano Dealership Serving Wichita Kansas, Hutchinson Ks, Newton KS, Salina Kansas
Used Nissan Murano Key Benefits
- Lively and powerful engine
- Quiet and smooth ride
- Roomy and comfortable interior
- Edgy styling
- Intuitive tech features
- Classy interior design
Used Nissan Murano Interior and Features
With an elegant dashboard styling and lots of first rate materials, the Nissan Murano has one of the most luxurious cabins in its category. It also has some of the most comfortable seats in its class. The infotainment system is easy to use while the dashboard controls are easy to operate. All seats are spacious and comfortable. Also, sound insulation is excellent, thus ensuring the occupants can have a conversation without shouting.
The used Nissan Murano has a seating capacity of five, featuring cloth as the standard upholstery material. Available features include heated and cooled front seats, power-adjustable front seats, heated rear seats and a heated steering wheel. The front and rear seats are roomy, with enough space for taller adults. The seats are exceptionally comfortable, as compared to rival SUVs. Visibility is also great, especially when looking through the front and side windows. Nissan used aerospace technology, to design Murano's seats. This unique design reduces pressure on your body. If you are going for a lengthy trip, you will only have to stretch a few times, due to the outstanding comfort on these seats.
The Murano comes with 31.1 cubic feet of cargo space. When back-row seats are folded, the cargo space increases to 67 cubic feet. Standard interior features include six-speaker audio system, dual-zone automatic climate control, Bluetooth, satellite radio, a USB port and a rearview camera. Available features include an eleven-speaker Bose audio system, 360-degree panorama, navigation, Apple CarPlay and HD radio, among others.
Used Nissan Murano Drive and Performance
The Nissan Murano comes with a standard 3.5-liter V6 engine, with an output of 260 hp. This engine delivers enough power and acceleration for your daily driving needs. A CVT, which works like an automatic comes as a standard in all trims. It is one of the best CVTs currently on the market. Continuously Variable Transmissions are often criticized because of the amount of noise they produce. However, Nissan has worked on the CVT available on the Murano, to ensure it is thoroughly refined and produces minimal noise. It has also been designed to fully tap the engine's power.
Whether you are using the available all-wheel drive or you prefer to use the standard four wheel drive, the Murano has good fuel efficiency ratings. It has a return of 28 mpg on the highway and 21 mpg in the city, which are among the best in its class. You will spend approximately $28 on fuel, when driving from Baltimore, Maryland to New York City.
It has decent composure when taking turns and the steering is precise. It also delivers a cushy and smooth ride even over longer distances. Although it is not a typical off-road vehicle, its high ground clearance, combined with AWD system makes it a worthy candidate for such tough conditions.
Used Nissan Murano Safety and Reliability
The Murano has impressive safety and reliability scores. A rearview camera is the only standard safety feature. Available features include rear cross traffic alert, blindspot monitoring, forward collision warning, adaptive cruise control, and forward emergency braking.
Verdict
Its affordable price tag, combined with an extensive list of standard and available features, makes it a top consideration when buying a midsize SUV. It has excellent fuel economy, wide range of safety features, and a comfortable interior. Its pleasant and versatile, with ample space for all passengers. If you want a V6 powered, upscale crossover SUV, without having to pay premium costs, then this is the right one for you. It is indeed a social lounge.
View Used Nissan Murano Inventory
Conklin Used Nissan Murano Dealership Serving Wichita Kansas, Hutchinson Ks, Newton KS, Salina Kansas
Used Nissan Altima
Used Nissan Rogue
Used Nissan Armada
Used Nissan Frontier
Used Nissan Juke
Used Nissan Maxima
Used Nissan Murano
Used Nissan Sentra