Used Nissan Altima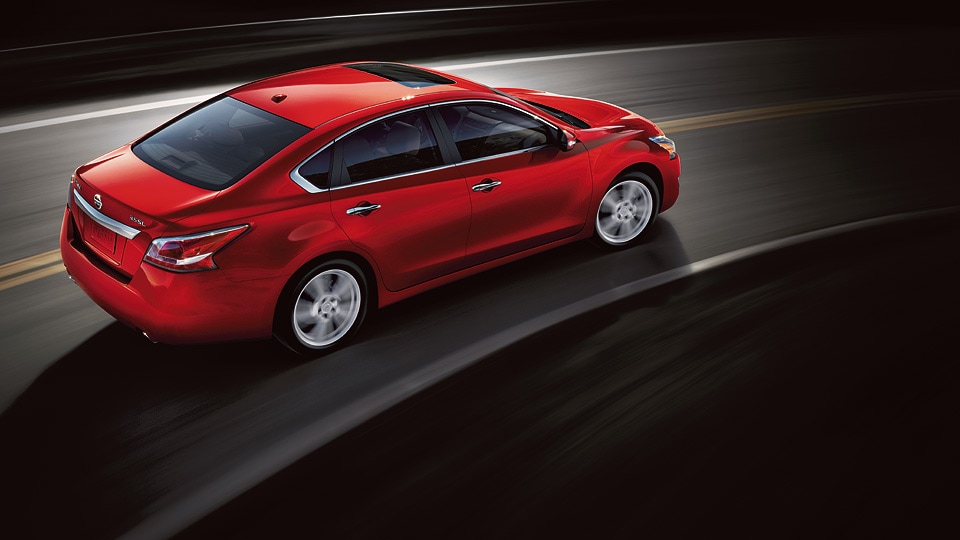 The Used Nissan Altima remains one of the best-selling cars in American and many parts of the world. Since its inception, it has undergone various changes and advancements, in a bid to keep up with modern trends. It is available in a wide range of trim and powertrain configurations. Base, SV, S, SL, and SR, are available and have received high ratings from federal testers and car owners. These high ratings can be attributed to their spacious interiors, fuel economy, and safety. If you are looking for a fuel-efficient and comfortable mid-size car, then you should consider buying a Pre-Owned Nissan Altima today.

View the Used Nissan Altima Inventory

Conklin Used Nissan Altima Dealership Serving Wichita Kansas, Hutchinson Ks, Newton KS, Salina Kansas 


Interior and Comfort

The Used Nissan Altima has an interior made of high-quality materials, than most of its competitors. It has more than 15 cubic feet of storage space as well as spacious room in the rear seat, which allows stretching. The SR has a black interior, with shiny upholstery. Combined with woven mats, the car achieves an upscale look. On the other hand, the SL comes with a tan interior, which offers a soothing serenity. The good news is that all these models are available at an affordable price.

The cabin is spacious enough to accommodate four adults. With over 40 inches of headroom and 45 inches of legroom, the front seat offers enough space even for taller drivers. The rear seat also has enough headroom to accommodate taller occupants comfortably. The compression and shape of the Zero Gravity seats make them comfortable on both long and short trips.

The NASA-inspired seats are so comfortable that you may want to take the long route while going home. They conform to your body thus providing a sense of weightlessness, to eliminate pain and fatigue during long trips. As an additional touch, the Nissan Altima comes with rear seat releases fitted inside the trunk and cabin, made of lightweight fabric instead of plastic. This is an ingenious way of cost cutting, while maintaining its upscale looks.

Drive and Performance

The 179 hp, 2.5-liter four-cylinder is the base engine. It is fast and powerful enough to handle your daily commute needs. It also delivers satisfying acceleration, especially when cruising on highways. A Used Nissan Altima is also available in a 270 hp, 3.5-liter four-cylinder engine. If you are looking for passing power and easy highway acceleration, then this is the model to choose. However, buying this model will cost significantly more. It is available in a continuously variable transmission, popularly known as CVT, which is similar to an automatic.

View the Used Nissan Altima Inventory
The CVT tends to be more responsive as compared to other cars in the class, especially when you press the gas pedal. Regarding fuel economy, the Nissan Altima has a rating of 39 mpg on the highway and 27 mpg in the city. Models fitted with the V6 engine give back 32 mpg on the highway and 22 mpg in the city. These fuel ratings are among the best in this class.

Safety and Reliability

A Pre-Owned Nissan Altima has a high feedback score when it comes to safety and reliability. It receives a 5-star overall as rated by the National Highway Traffic Safety Administration. Nissan offers a wide range of safety features in the Altima. If you want a rearview camera, then you just need to buy the 2.5S.

Other advanced safety features include blind spot warning, adaptive cruise control, rear cross traffic alert, parking assist, predictive forward collision warning, as well as forward emergency braking. The base model comes with a tire pressure monitor, which honks whenever you have attained the correct pressure during inflation. The available safety features depend on the Nissan Altima that you chose.

Verdict

A Used Nissan Altima is a reliable vehicle with comfortable seating and some of the best fuel economy in its class. Its styling, comfort, efficiency, and performance, ranks it among the best-selling family sedans. The Altima delivers what it is supposed to do, and takes your family where there need to go in a reasonably comfortable and economical way. Also, the Altima is available in a wide range of trims and other configurations, so that you can pick what your heart deserves. Overall, Nissan has done a great job in ensuring maximum fuel economy while optimizing the driving experience.

Buying a Used Nissan Altima

If you are looking for a Nissan Altima, then you are in the right place. We have a smooth process that allows you to select the model that you prefer. At Conklincars.com, we ensure that you get value for your money.

View the Used Nissan Altima Inventory
Conklin Used Nissan Altima Dealership Serving Wichita Kansas, Hutchinson Ks, Newton KS, Salina Kansas

Used Nissan Altima
Used Nissan Rogue
Used Nissan Armada
Used Nissan Frontier
Used Nissan Juke
Used Nissan Maxima
Used Nissan Murano
Used Nissan Sentra