Used Honda CR-V
Whenever you think about a compact SUV, what immediately comes to mind is a basic utility vehicle for hauling screaming kids and gardening tools. However, Honda decided to change all that with the CR-V. It offers precise handling, excellent steering, and a smooth ride even when the road ahead is rough. It is one of the few top-flight compact SUVs on the market, with a great interior, lots of cargo space, excellent fuel economy, and plenty of passenger space. The base model has plenty of tech and infotainment features to offer. As long as it's still on the market, the CR-V will always be a favorite among many families.

View Used Honda CR-V  Inventory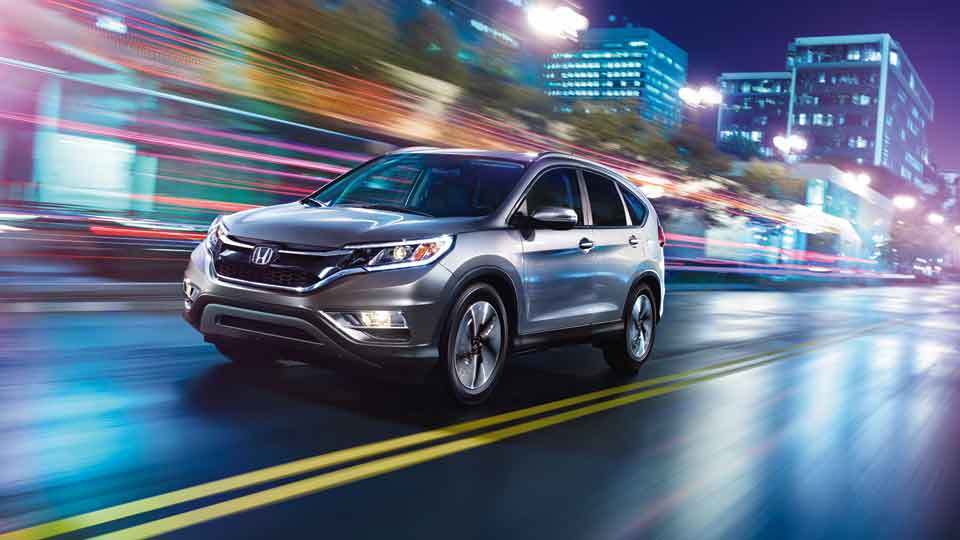 Conklin Used Honda CR-V Dealership Serving Wichita Kansas, Hutchinson Ks, Newton KS, Salina Kansas 


Used Honda CR-V Key Benefits

- Powerful and satisfying base engine
- Sharp exterior styling
- Roomy, family friendly and comfortable interior
- Renowned and above-average reliability
- Enjoyable driving dynamics
- Low cost of ownership and high resale value
- Quiet and plush ride
- Extra ground clearance
View Used Honda CR-V  Inventory

Used Honda CR-V Interior and Comfort

Its interior is contemporary, the materials are of high quality, and the seats are comfortable. Cloth upholstery is the standard. However, you can upgrade to leather upholstery, power-adjustable driver's seat as well as heated front seats. The front seats are spacious, supportive and comfortable.

Some competitor SUVs are prone to confined rear seats. However, you will never encounter such issues in the CR-V. The back seat has sufficient space for adults. It also has ample headroom to accommodate taller passengers comfortably. It also has plenty of cargo room for all your items. The main cargo hold has 37.2 cubic feet, with over 70.9 cubic feet when the rear seats are folded.

Used Honda CR-V Drive and Performance

Regarding performance, the CR-V delivers a quiet and smooth ride, precise steering, decent acceleration, as well as sufficient power for your daily needs. The base model comes with a 2.4-liter, four-cylinder engine, with an output of 185 hp. It is then paired to a CVT transmission, which functions like an automatic.

It produces a decent amount of power and acceleration, even when the cabin is fully occupied. It has composed handling and responsive steering, thus giving you confidence on the road. The ride is smooth and quiet, even on bumpy roads. Its fuel economy is one of the best in its class. The base engine has a return of 32 mpg on the highway and 26 mpg in the city.

Used Honda CR-V Safety and Reliability

The CR-V is one of the safest vehicles in the compact SUV segment. With seatbelt reminders, airbags all around and a reversing camera, the base model, has a reliable safety level. It also comes with daytime running lights, which additional lights close to the headlamps, for making it more visible. Other standard features such as dusk-sensing headlamps and rain-sensing wipers improve its overall safety.

Higher trims are fitted with the ADAS safety package. The main feature in the ADAS package is the Collision Mitigation Braking System. The system uses camera and radar sensors for monitoring the road ahead. These safety features help to maintain a safe distance from other road users. They also inform the driver of a potential collision ahead. Once the driver fails to respond, they apply brakes automatically, thus preventing the impending collision. Another feature in the package is the Lane Keep assistance, which monitors lane markings while ensuring you don't drift outside your lane. Once you start drifting outside your lane, a sign of fatigue or distraction, the system will correct the steering gently.

Used Honda CR-V Features

A strong value statement, the Honda CR-V base model comes with power windows, air conditioning, power locks and, a telescopic steering wheel. Other features include cruise control, steering-wheel-mounted controls, 160-watt, 4-speaker system, a multi-function center console, a USB interface, Bluetooth audio streaming, exterior temperature indicator, sliding sun visors and Smart Key. Available features include variable intermittent wipers, a security system, Auto-on headlights, six-speaker audio, automatic climatic controls, leather upholstery, heated mirrors, roof rails, mirror turn signals, driver memory seat, and a power tailgate, among others.

Verdict

There are several SUVs on the market, which are cheaper than the Honda CR-V. However, you will struggle to find a better compact SUV that offers a comfortable, upscale interior, superior cargo space, a smooth ride, great reliability, and great fuel efficiency. From a value-for-money perspective, it is hard to find a crossover SUV that ticks as many boxes as this polished, respected and refined vehicle. There is virtually nothing to complain about when it comes to the Honda CR-V. For a premium buying experience, visit any of our showrooms today, and drive away with a used Honda CR-V, which is as good as new.

View Used Honda CR-V  Inventory

Conklin Used Honda CR-V Dealership Near Wichita Kansas, Hutchinson Ks, Newton KS, Salina Kansas 

See All Honda Models: Used Honda Accord    Used Honda CR-V   Used Honda Civic   Used Honda Odyssey  Used Honda Pilot   Used Honda Fit