Used Chevrolet Tahoe Near Wichita, Salina, Hutchinson, Newton Kansas

Since its introduction in 2009, the Chevrolet Tahoe has remained one of the best-selling SUVs in the U.S. It is affordable and powerful. It has also been ranked as one of the best priced when it comes to long-term ownership. Most people looking for an SUV want one that delivers the aggressiveness of a truck has sufficient passenger space and comes adequate towing capabilities. That vehicle is none other than the Chevrolet Tahoe. There might be other SUVs boasting similar features. However, none can match the level of interior quality as well as the wide range of standard features available in the Chevrolet Tahoe.

Conklin Used Chevrolet Tahoe Dealership Serving Wichita Kansas, Hutchinson Ks, Newton KS, Salina Kansas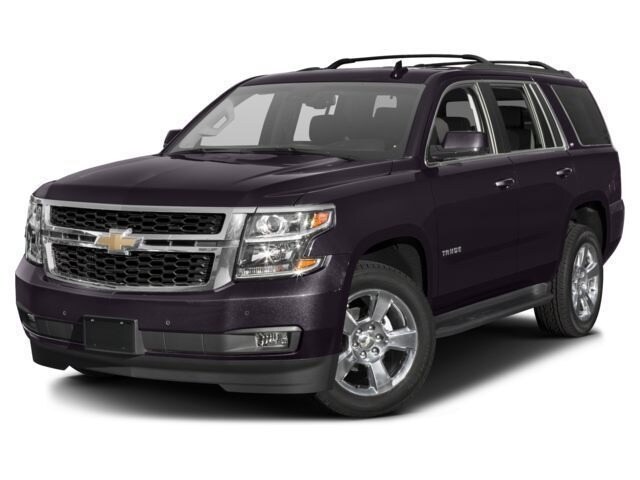 Key Benefits of the Used Chevrolet Tahoe

- Excellent and modern safety features
- User-friendly interior design
- Smooth and comfortable ride
- A powerful engine
- Quiet and peaceful cabin
- Efficient highway cruiser
- Spacious and versatile
- Feature-packed interior

Used Chevrolet Tahoe Interior and Comfort

The Chevrolet Tahoe comes with three seating arrangements. The base model has a seating capacity of eight. It is also fitted with a bench seat on the second row and bucket seats at the front. You can also expand the seating capacity to nine, by using an available front-row bench seat. Therefore, the seating capacity mainly depends on how you want to configure the interior of your car. Some models have a 60/40 split bench seat fitted on the third row.

If you are a tall traveler, then you will appreciate the amount of interior space in the Chevrolet Tahoe. The first two rows have a good amount of legroom and headroom. The second-row bench seats and the front-row bucket seats are also comfortable, even for an entire day of driving. The driver gets to seat on 10-way power adjustable seat. Available options include ventilated front seats, leather upholstery and heated first and second-row seats. Whichever seat you choose, the cabin is quiet enough to hold a conversation.

The second-row seats are also spacious, with a decent amount of legroom and shoulder space. Unlike other SUVs, passengers don't feel cramped together. They also have comfortable cushioning. If you choose to occupy the third-row seats, then you will also enjoy a fair amount of comfort. Installing car seats is a straightforward process. Tether anchors are easy to locate.

The materials used inside are of better quality than what you will find in most SUVs in its class. If the third-row seat is folded, then you will have more than 50 cubic feet of cargo space. If the seats are occupied, then you will have more than 15 cubic feet of cargo space. This is enough space to store at least four large checked bags.
Used Chevrolet Tahoe Drive and Performance

With the Chevrolet Tahoe, you should expect respectable power. The engine is powerful enough to allow a fully packed SUV to hit the highway without any sluggishness. It comes with a standard 5.3-liter V8 engine, which is paired with a 6-speed automatic transmission. With an output of 355 hp, the Chevrolet Tahoe delivers enough acceleration even from a dead stop.

It also feels smooth when cruising on the highway while climbing mountains is never an issue. Total gas mileage is within acceptable levels when you consider it runs on a V8 engine. It has a return of 23 mpg on the highway and 16 mpg in the city. Despite looking and feeling like a big vehicle, it has smooth handling. Brakes are firm while steering is precise.

Used Chevrolet Tahoe Safety and Reliability

It comes with a full complement of airbags. Another safety standard feature is the front-seat center-mounted airbag. It offers greater protection for the front passenger and the driver, during a side-impact collision. Available safety features include adaptive cruise control, front and rear parking sensors, forward collision alert, lane keep assist and adaptive headlights. It also has high safety and reliability scores.

Verdict

If you are looking for a full-size SUV with a stylish exterior, comfortable interior, excellent engine performance, as well as convenient high-tech features, then a Used Chevrolet Tahoe is just what you need. It is of the best luxury and utility SUVs in its class. Its impressive towing capacity remains one of its strongest points. Its high-quality design, combined with lots of features makes it a worthwhile choice. The full-size SUV market may appear crowded. However, the Chevrolet Tahoe has managed to remain a best-seller, since it was launched. For a used Chevrolet Tahoe, visit any of our showrooms today and drive away with this wonderful SUV.

Conklin Used Chevrolet Tahoe Dealership Near Wichita Kansas, Hutchinson Ks, Newton KS, Salina Kansas City Mo.
See other Chevy Cars, Trucks and Suv's :
 
Used Chevrolet Silverado 1500      Used Chevrolet Malibu     Used Chevrolet Equinox      Used Chevrolet Cruze  
Used Chevrolet Impala     Used Chevrolet Tahoe      Used Chevrolet Traverse    Used Chevrolet Silverado 2500HD     Used Chevrolet Suburban    Used Chevrolet Camaro     Used Chevrolet Colorado