Used Chevrolet Malibu Near Wichita, Salina, Hutchinson, Newton Kansas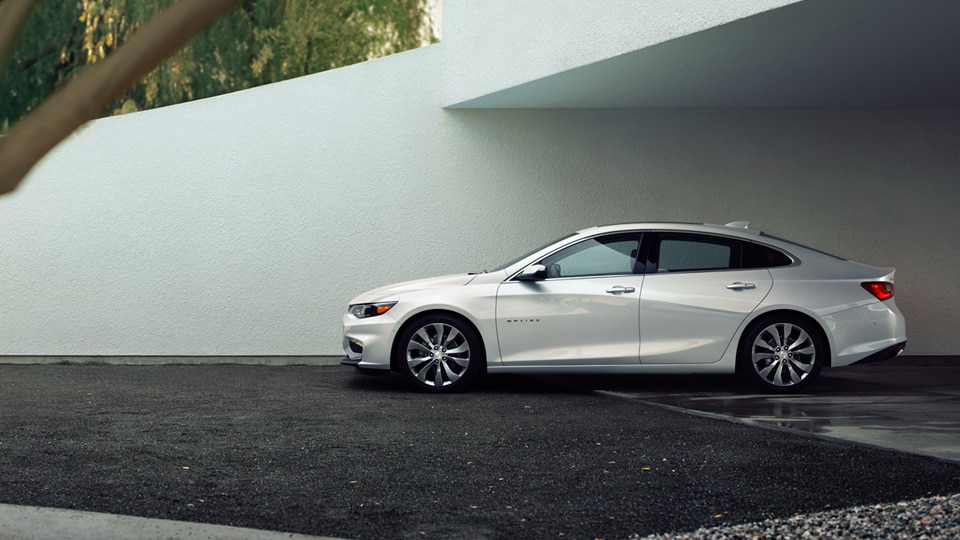 If you are looking for a spacious midsize sedan, which is also stylish and fun to drive, then a Used Chevrolet Malibu is perfect for you. With plenty of cargo space and a comfortable driving experience, the Malibu remains a top choice in its class. It has been ranked as one of the best midsize cars for families due to its thoughtful combination of space, family friendly features, comfortable interior and lots of safety packages. It's also one of the most fuel-efficient cars in its class. Those looking for a reliable, safe and affordable midsize car, should consider the Chevrolet Malibu.

View the Used Chevrolet Malibu Inventory

Conklin Used Chevrolet Malibu Dealership Serving Wichita Kansas, Hutchinson Ks, Newton KS, Salina Kansas

Key Benefits

- Powerful engine and good acceleration
- Safety first and first in safety
- Quiet performance
- Fuel efficiency
- Sleek styling and seamless connectivity
- Smooth suspension
- Luxurious interior and sufficient storage space
- Solid, reliable and drivable

Engine and Performance

Although the Chevrolet Malibu is not the most luxurious car in its class, its composed handling, turbocharged engine, and smooth ride provide enough satisfaction for most drivers. The base engine has excellent fuel economy, which helps to save money on fuel. The base Chevrolet Malibu is equipped with a turbocharged, 160 hp, 1.5-liter four-cylinder engine, coupled with a six-speed automatic transmission.

Higher end models are fitted with turbocharged, 2-liter four-cylinder engine, which has a power output of 250 hp paired with a nine-speed automatic transmission. The base engine has enough power for your daily commute. Both automatic transmission systems produce well-timed shifts, thus giving you extra power whenever you require it. The 1.5-liter Malibu is one of the most efficient when it comes to fuel consumption in the market. It delivers 36 mpg on the highway and 27 mpg in the city. Most drivers will also appreciate its balanced handling. Whether you are cruising along rough or broken roads, the Malibu evens them out for a comfortable ride.

Interior and Comfort

With enough seating for five, the Malibu is a great family car. Standard upholstery is cloth. Power adjustable front seats, leather upholstery, heated, heated steering wheel and ventilated front seats are optional. If you want more comfort features, then you will have to spend more. However, the standard features are still comfortable. The front seats are supportive and comfortable with lots of legroom to prevent muscle fatigue, especially during long trips. It also provides an excellent view of the road ahead.

The rear seats are also roomy, with a spacious legroom. With the spacious amount of space in the rear seats, attaching rear and forward-facing child seats should not be a problem. Higher-end Malibu models come with top-notch materials and elegant styling. With about 15.8 cubic feet of storage space in the trunk, it outperforms others in its class. Whether you are going out to buy groceries for the entire weekend or going for a vacation, there is sufficient space to store your accessories.

Safety and Reliability

A used Chevrolet Malibu performs well when it comes to safety and reliability scores. Standard safety features include rear seat reminder and safety airbags. Optional safety features include forward collision alert, rearview camera, front and rear park assist, rear cross traffic alert, front automatic braking, lane keep assist, lane departure warning, blind spot monitoring, and pedestrian detection. It also comes with the Teen Driver System, which allows you to set limits on radio volume and car speed.

Features

A proximity key, a six-speaker audio system, and a push-button are standard features in the Chevrolet Malibu. You can also upgrade your car using optional features like Android Auto, seven or eight-inch touchscreen infotainment system, Apple CarPlay, satellite radio, navigation, Bluetooth, 9-speaker Bose audio system, front USB port, wireless smartphone charging, two USB ports for passengers on the rear seats, dual-zone automatic climate control, sunroof and Wi-Fi hotspot. Controls that are frequently used like audio and climate settings are located in easy-to-reach places. You can instead use your Smartphone's maps instead of installing the navigation system.

Verdict

A Used Chevrolet Malibu has a modern, updated and sporty appeal. It provides both form and function with better fuel efficiency and advanced technological features. Despite having a spacious interior, it tends to be lightweight, which makes it easy to handle like a small car. It is sleek and stylish to appeal to the fashionable and young while still practical and reliable to be used as a family car. With its impressive safety features and exceptional fuel efficiency, the Malibu is just what you need on the road.

View the Used Chevrolet Malibu Inventory
Conklin Used Chevrolet Malibu Dealership Serving Wichita Kansas, Hutchinson Ks, Newton KS, Salina Kansas 

More Used Chevy Pre-owned vehicles: 

Used Chevrolet Silverado 1500   Used Chevrolet Malibu   Used Chevrolet Equinox    Used Chevrolet Cruze    Used Chevrolet Impala  
Used Chevrolet Tahoe     Used Chevrolet Traverse   Used Chevrolet Silverado 2500HD   Used Chevrolet Suburban   Used Chevrolet Camaro 
Used Chevrolet Colorado