Used Chevrolet Impala Near Wichita, Salina, Hutchinson, Newton Kansas

A used Chevrolet Impala offers an exciting combination of comfort, spaciousness, and value, both for individuals and families looking for a full-size sedan. Stylish yet substantial, it is powerful enough to handle your daily driving needs. Despite being one of the most affordable cars in its class, it still comes with a wide range of standard features. Other cars may have more powerful engines or better safety ratings. However, none offers a feature-packed based model at such a competitive price, as the Chevrolet Impala. What sets it apart from the competition is comfort and space.

View Used Chevrolet Impala Inventory
Conklin Used Chevrolet Impala Dealership Serving Wichita Kansas, Hutchinson Ks, Newton KS, Salina Kansas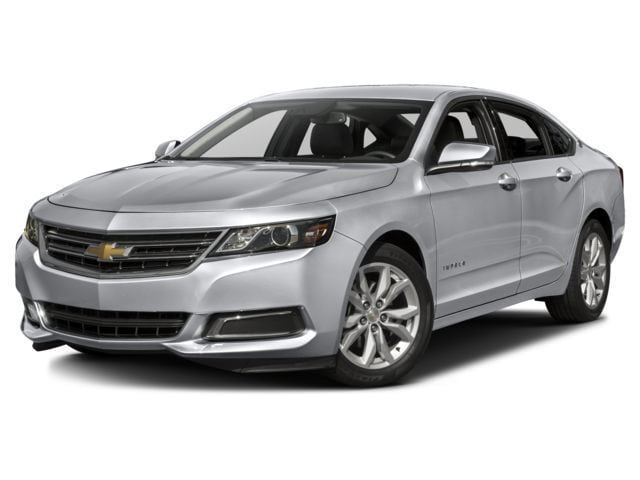 Used Chevrolet Impala Key Benefits

- Relaxing and comfortable ride
- Decent fuel economy
- Strong styling
- Spacious interior
- Impressive features and components
- Excellent level of user safety
- Strong braking system

Used Chevrolet Impala Interior and Comfort

With a seating capacity of five, the Chevrolet Impala is a reliable family carrier. Cloth is the standard material for upholstery. The base model also comes with a power adjustable driver's seat. Available features include power-adjustable passenger seat, leather interiors and heated and ventilated seats, which are mainly found in the higher trims.

All seats are comfortable, regardless of the upholstery material. It comes with two complete LATCH car seat systems, fitted on the outboard rear seats. Furthermore, the middle seat comes with a dedicated lower anchor, making it easy to use the system. The interior is roomy and well-designed, featuring high-quality materials. The rear seats are spacious while the doors have a wide cut for easy entry and exit. The infotainment system is engaging, intuitive and easy to use. Cargo space is equally impressive. With approximately 18.8 cubic feet of cargo space, you have enough room to carry your luggage for a weekend road trip or vacation.

Used Chevrolet Impala Drive and Performance

The Chevrolet Impala comes with a 2.5-liter four-cylinder base engine, with an output of 197 hp. Both engines are paired with a six-speed automatic transmission. The base 2.5-liter engine also has enough power for your daily driving needs.

Regarding gas mileage, the four-cylinder engine has a return of 28 mpg on the highway and 18 mpg in the city. Average annual costs are approximate $1,400 with the four-cylinder engine and $1,600 with the V6 engine. Therefore, the base engine is more fuel-efficient. The Impala delivers a comfortable journey for its occupants. It easily absorbs bumps and edges on the road. Its steering wheel also gives you confidence on the road, especially when driving on roads with turns and twists.

Used Chevrolet Impala Reliability and Safety

Regarding safety, the Impala earns good ratings from the National Highway Traffic Safety Administration. It also attains solid scores when it comes to reliability. Standard safety features include stability control systems, 10 airbags, and OnStar emergency assist. Optional features include a rearview camera and rear park assist. Other available features include radar-based cruise control, lane departure warning, rear cross traffic alert, forward collision alert and blindspot monitoring.

Used Chevrolet Impala Exterior

The Chevrolet Impala has always been a favorite of rental companies. However, more individuals are now buying it, thanks to its striking exterior. The grille is well-proportioned, and the windshield is nicely swept, and the roof is swept back.

Used Chevrolet Impala Features

The base model comes with a 4.2-inch screen, which relies on physical buttons to operate. However, you can easily upgrade to an advanced infotainment system, which comes with an 8-inch touchscreen, as well as the Chevrolet MyLink System. With the advanced system, you will appreciate a user-friendly interface and sharper graphics. You can also connect your smartphone to the system, using Apple CarPlay. You are then able to access all the applications in your phone on the screen. You can also use Android Auto, if your smartphone is Android based, to access various apps on your smartphone. Chevrolet uses physical controls for audio and climate on the Impala, which are easy to access when driving.

Verdict

With its appealing combination of economy, space, V6 power and style, the Chevrolet Impala is a smart choice for those looking for a large sedan. It offers a high level of safety while its overall ride quality will leave your family impressed. With its comfortable interior and capable performance, combined with good technology and a large trunk, it is easy to see why the Chevrolet Impala is ranked one of the best cars in its class. In terms of features versus cost, the Impala offers better value for money.

Conklin Used Chevrolet Impala Dealership Serving Wichita Kansas, Hutchinson Ks, Newton KS, Salina Kansas

View Used Chevrolet Impala Inventory

See other Chevy Cars, Trucks and Suv's:

Used Chevrolet Silverado 1500
Used Chevrolet Malibu
Used Chevrolet Equinox
Used Chevrolet Cruze
Used Chevrolet Impala
Used Chevrolet Tahoe     Used Chevrolet Traverse   Used Chevrolet Silverado 2500HD   Used Chevrolet Suburban   Used Chevrolet Camaro 
Used Chevrolet Colorado