Used Chevrolet Equinox Near Hutchinson Salina Newton Wichita Kansas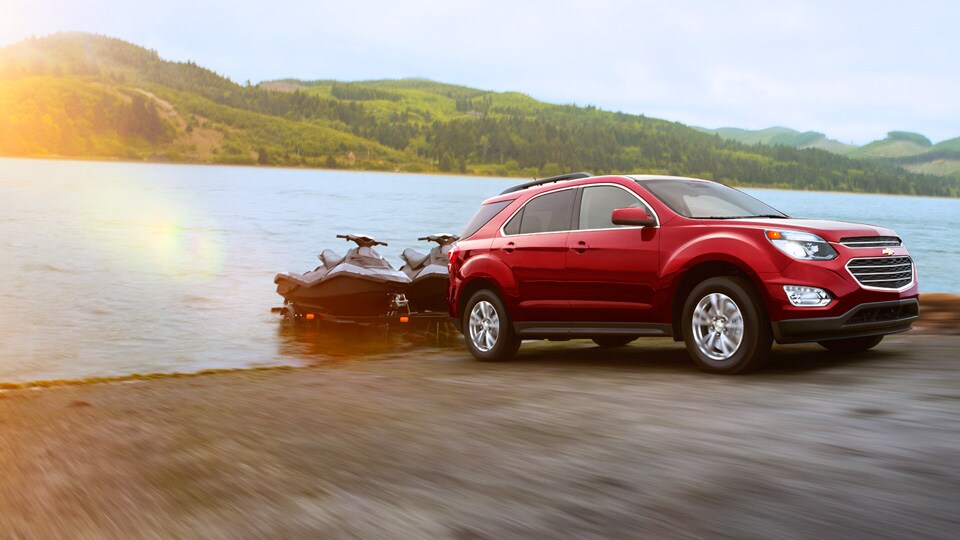 A Used Chevrolet Equinox is a solid option for those looking for a crossover SUV. It comes with a wide range of standard features, quality interior, and a good amount of passenger and cargo space. It drives comfortably and confidently regardless of the road's surface. In short, it does everything that you would expect from a crossover SUV. Drive dynamics are impressive, and handling is positive. If you are looking for a compact SUV filled with features, but you are operating on a tight budget, then you should buy the Chevrolet Equinox.

View Used Chevrolet Equinox Inventory

Conklin Used Chevrolet Equinox Dealership Serving Wichita Kansas, Hutchinson Ks, Newton KS, Salina Kansas

Key Benefits

- Fuel Efficient four-cylinder engine
- Powerful V-6 Engine
- Outstanding performance in snow
- Comfortable and functional interior
- Solid standard features
- Modern safety technologies
- Spacious design

Interior and Comfort

 A Used Chevy Equinox can comfortably seat five people. Cloth is the standard upholstery material. Power adjustable front seats, heated seats, and leather seats are available. The seats are roomy and comfortable for all occupants, even during long trips. There is sufficient legroom at the back while the seats can recline and slide for additional comfort and versatility.

Every outboard rear seat is fitted with a LATCH connector. The lower anchors also tend to be easy to locate and use. You don't need to use excessive force to connect baby seats. The interior is stylish, and the cabin is smartly designed. In terms of storage space, it has approximately 31.5 cubic feet of trunk space and 63.7 cubic feet when the second-row seats are folded.

Drive and Performance

A Used Chevrolet Equinox base model comes with a 2.4-liter, four-cylinder engine, which has an output of 182 hp. It is then paired with a smooth and reactive six-speed automatic transmission. The base engine has sufficient power for your daily commute. A 3.6-liter, V6 engine, with an output of 301 hp is also available. The V6 engine will cost more to upgrade. However, it tends to be more powerful especially when you need fast acceleration or when merging into highways.

Of the two engines, the 2.4-liter is the better one. It is more balanced when it comes to fuel consumption and performance. The 2.4-liter base engine remains one of the most fuel efficient SUVs in its class. It has returns of 32 mpg on the highway and 21 mpg in the city. If you upgrade to the V6 engine, then you should expect the lower output of 24 mpg on the highway and 17 mpg in the city. If fuel economy is your main priority, then you should consider the base engine.

In terms of driving dynamics, its handling is designed for users who prefer a smooth, relaxing and quiet ride. Also, its suspension delivers a supple and placid ride, which makes it feel as if you are driving an expensive luxury SUV. The brakes are predictable and smooth especially when you want to make a quick stop.

Safety and Reliability

The Chevy Equinox comes with a wide range of safety technologies, designed to detect, prevent, and protect the occupants from dangerous situations on the road. Standard features in a Used Chevrolet Equinox include a rearview camera. Available features include automatic climate control, rear parking sensors, side blind-zone alert, forward collision alert, rear-cross traffic alert and lane departure warning. It also performs well during crash testing. When it comes to reliability, it has some of the best scores in its class, performing even better than SUVs that are more expensive.

Features

Regarding entertainment, you can upgrade to satellite radio, Bluetooth streaming audio, smartphone app integration, navigation and the Chevrolet MyLink infotainment system. Just like a smartphone, the standard touch screen makes it easy to organize menu items to your liking. The infotainment system is also easy to use. Other features include a USB port, a 7-inch touch screen, audio system, Bluetooth phone connectivity, as well as inbuilt Wi-Fi hot spot and, an 8-speaker Pioneer system.

Verdict

There is everything to love about a Used Chevrolet Equinox. Its stylish exterior, combined with roomy and comfortable interior makes it an easy pick in its class. It comes loaded with numerous impressive features, which include a special touring suspension. It is easy to drive while the base model offers great value. It is also fitted with exclusive technologies, which are mainly found in cars that are more expensive. Regarding fuel functionality, a Used Chevrolet Equinox offers great value for money.

View Used Chevrolet Equinox Inventory
Conklin Used Chevrolet Equinox Dealership Serving Wichita Kansas, Hutchinson Ks, Newton KS, Salina Kansas 


Used Chevrolet Silverado 1500   Used Chevrolet Malibu   Used Chevrolet Equinox    Used Chevrolet Cruze    Used Chevrolet Impala  
Used Chevrolet Tahoe     Used Chevrolet Traverse   Used Chevrolet Silverado 2500HD   Used Chevrolet Suburban   Used Chevrolet Camaro 
Used Chevrolet Colorado