Used Chevrolet Cruze Near Hutchinson Salina Newton Wichita Kansas

Overview

Although a Used Chevrolet Cruze is in a highly competitive market segment, it still stands out when compared to others in its class. Its small, attractive styling, combined with its affordability, impressive safety profile and good fuel economy, makes it an obvious choice. Apart from that, it offers a user-friendly infotainment system, comfortable interior, and a smooth ride, thus satisfying all the requirements of a compact car. Although this compact sedan will not win, drag races, its thrilling performance, as well as its nimble character on the road sets it apart from the competition.

View Used Chevrolet Cruze Inventory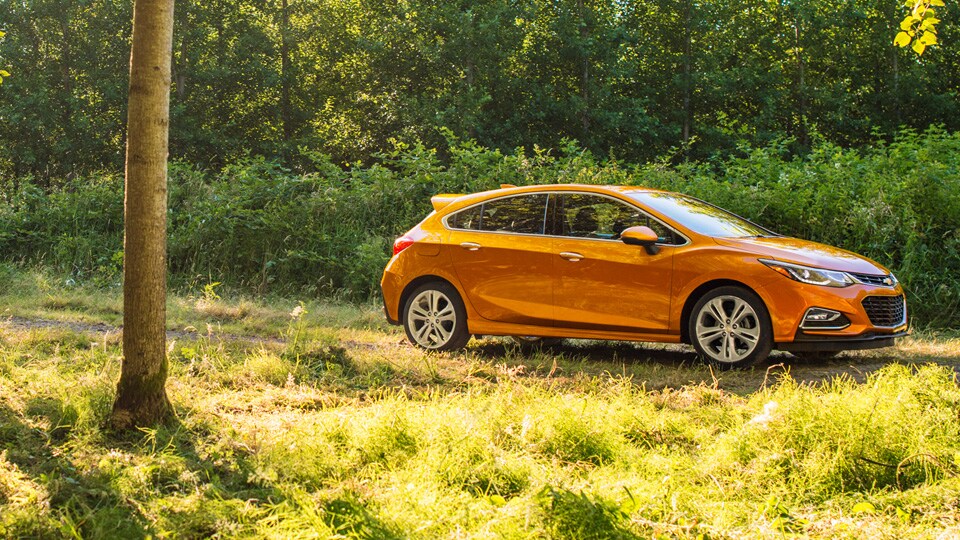 Conklin Used Chevrolet Cruze Dealership Serving Wichita Kansas, Hutchinson Ks, Newton KS, Salina Kansas 

Key Benefits of Used Chevrolet Cruze

- Efficient in fuel economy
- Affordable
- Base model is loaded with features
- Various options for upgrading
- Spacious design
- Confidence-inspiring handling
- Impressive safety profile
- Plenty of power

Used Chevrolet Cruze Interior and Comfort

The interior is comfortable and roomy. The strategic positioning of the controls makes it easy to reach them. When it comes to seating, it can comfortably accommodate five people. Both the front and back seats have a decent amount of legroom and headroom. Three adults can comfortably occupy the back seats.

The cloth is the standard material for upholstery although you can easily upgrade to leather. The seats are supportive and comfortable. Higher trims come with heated front and rear seats. Both outboard rear seats come with a set of LATCH connectors. Regardless of the body style or trim, its interior is surprisingly quiet for a compact sedan.

Cargo space varies depending on the model. For example, the LS and the L models have approximately 14.8 cubic feet of cargo space. On the other hand, the Cruze LT has approximately 14 inches of trunk space, which is still enough to accommodate gear for a road trip or groceries for the entire week.

Used Chevrolet Cruze Drive and Performance

The Chevrolet Cruze comes with a standard six-speed manual transmission. It has a turbocharged 1.4-liter four cylinder engine, with an output of 153 hp. Options include a six-speed automatic transmission. You can also choose the Cruze Diesel sedans, which are fitted with a 1.6-liter turbodiesel four-cylinder engine, with an output of 137 hp. A nine-speed automatic transmission is also available with the Cruze Diesel sedans. All Used Chevrolet Cruze models are front-wheel drive.

Most turbocharged engines are known for their impressive performance. However, the Chevrolet Cruze shines more when it comes to fuel economy. It has been tuned to ensure maximum efficiency. Acceleration is smooth and gradual while its automatic transmission shifts smoothly. Accelerating from 0 to 60 mph takes approximately 7.7 seconds. Most users will find the performance of the Cruze satisfactory for the daily commute.

A Used Chevrolet Cruze remains one of the most fuel-efficient cars in its class, which makes it a preferred choice for most customers. Cruze Diesel models have the biggest fuel savings. They have a return of 52 mpg while driving on the highway and 30 mpg while driving in the city. If you go for the nine-speed automatic transmission, then you should be ready to work with returns of 47 mpg on the highway and 31 mpg in the city.

The gasoline engine is also fuel efficient too, with returns of 40 mpg on the highway and 30 mpg in the city for automatic transmissions. The Cruze LT Hatchback has a net return of 40 mpg on the highway and 32 mpg in the city. The Chevrolet Cruze is a solid car for long drives. Whether you are going for a weekend road trip or just a lengthy commute, you will experience refined, comfortable and easy handling.

Used Chevrolet Cruze Reliability and Safety

The Chevrolet Cruze has high reliability and safety ratings. It scores high when it comes to safety features. Standard safety features include a backup camera, side-curtain airbags, antilock brakes and Teen Driver assist. Available features include blind spot monitoring, rear parking sensors, rear-cross traffic alert, forward collision alert, rear-cross traffic alert, lane-keep assist, and lane departure warning.

Verdict

If you are looking for a compact and enjoyable car for your daily commute, then a Used Chevrolet Cruze is a great choice. It is packed with numerous convenience features, it's fuel efficient, and it's fitted with a plush suspension, which absorbs potholes and bumps for a smooth ride. Its roomy interior, combined with quietness on the road gives you a comfortable ride, for both long and short distances. Safety remains one of its strengths. As small sedans get better every year, get yourself a  Used Chevrolet Cruze and be part of this amazing experience.

View Used Chevrolet Cruze Inventory

Conklin Used Chevrolet Cruze Dealership Serving Wichita Kansas, Hutchinson Ks, Newton KS, Salina Kansas


Used Chevrolet Silverado 1500   Used Chevrolet Malibu   Used Chevrolet Equinox    Used Chevrolet Cruze    Used Chevrolet Impala  
Used Chevrolet Tahoe     Used Chevrolet Traverse   Used Chevrolet Silverado 2500HD   Used Chevrolet Suburban   Used Chevrolet Camaro 
Used Chevrolet Colorado