Locations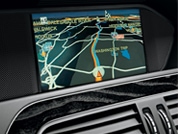 Welcome to Conklin Cars
Shopping for a new or used car should be fun, fast and simple, and you can rest assured it always will be when you choose Conklin Cars. With convenient locations near Wichita, our new and used car dealerships in Hutchinson, Salina and Newton, Kansas, as well as Kansas City, MO, it's easy for drivers to find just what they need. After all, we sell a wide range of cars, trucks, SUV and vans from all different makes. Our goal is to be your all-in-one automotive destinations, and whether you're looking to buy a vehicle, get service or ask about financing, we're here for you. We want to prove that Conklin cares, so come shop from one of our many dealerships today!
With new vehicles from Honda, Toyota, Ford, Lincoln, Chevrolet, GMC, Cadillac, Buick, and Nissan, we guarantee that you'll find the new or used car of your dreams at one of our dealerships. Our inventory of
used vehicles
will surely impress, too, as we find it's essential for every shopper to have options from all different price ranges. Every pre-owned car we sell is in top condition, and our auto financing professionals will ensure you can finance or lease it within your budget. We strive to make the buying process smooth and stress-free.
Check out our
Used Honda
,
Used Toyota
,
Used Ford
,
Used Lincoln
,
Used Chevrolet
,
Used GMC
,
Used Cadillac
,
Used Buick
, and
Used Nissan
Need routine maintenance or repairs on the car you own? Schedule a service appointment and come in to a Conklin Cars location right away to get your vehicle fixed-up. We give each and every vehicle a thorough inspection and can perform any task you need, from simple oil changes to complex powertrain service. Each of our dealerships also offers customers a wide range of benefits to make the experience more enjoyable, so pay us a visit today. If you find yourself needing to replace worn down parts, simply place an order for genuine parts and we'll get them for you.
Remember to track down our nearest location or your preferred brand, and we'll treat you to the customer experience you deserve. We proudly serve drivers from Kansas, Missouri and beyond, and we look forward to welcoming you into the Conklin Cars family!